Completed Fanon

Papa's Freezeria Deluxe Refined by Fanofkinopio has been completed! This means that no more elements will be added.




Come take a look! :P



Papa's Freezeria Deluxe Refined is a gameria and the "better" version of Papa's Freezeria DELUXE for FanofkinopiOS. The custom worker is only available for this game.
Description
Hey everyone!
It was just over a year since Fanofkinopio created his very first page, Papa's Freezeria DELUXE. Now he's doing a remake.
Now everyone's seen the page Papa's Freezeria DELUXE, right? If not GO AND READ IT NOW! If you have, you might think this will be some plain boring game with just a few extra stuff than the old version. Well, WRONG. This game will have ALL customers created categorised with the category "Characters" (before 18/08/2018 5:13pm AEST)* alphabetically (excluding the closers in this game), similarly to Papa's Cupcakeria (All Star). Disappointed that one of your customers didn't get in one of Fanofkinopio's games or there were barely any? Well, this game is created to give everyone a "fair chance" on their customer appearing in Fanofkinopio's game. Also, it is possible to unlock a maximum of three customers per day (one time customer, one "day" customer and one rank customer). Oh, and if your customer doesn't have the category "Characters", it won't be in this game as I'm looking from there.
So in total, 755 customers will appear in this game!!!
Due to this massive amount of customers, holidays are removed. Sad, right? Well, lots of things will replace that. A maximum of 15 customers will visit per day. The Lobby is also expanded to fit more furniture and posters. And finally, some ingredients that sound holiday-ish will appear in this game as standard ingredients anyway.
*Any customer deleted after this date will still appear in this game, unless someone is willing to change the days/ranks after that customer
Customers
Closers
Ingredients
NOTE: Gonna take too long to put "Unlocked on Day/whatever with who" so I'm skipping that. But anyone can feel free to do so.
Cup Types
Cup Sizes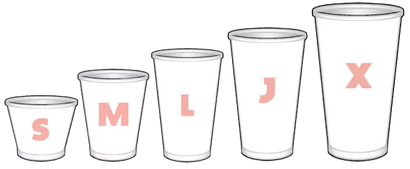 Mixables
Syrups
Mix Levels
Chunky Blend (1/4 of a meter)
Regular Blend (2/4 of a meter)
Smooth Blend (3/4 of a meter)
Flavoured Blend (4/4 of a meter)
Whipped Creams
Toppings
Shakers
Placeables
Trivia
This is the first gameria by Fanofkinopio to not have the customer an ingredient is unlocked with to order that ingredient.
This is the third gameria in a row that Fanofkinopio has completed all ingredient pages in less than 24 hours.
NOTE: Please read this to understand valid and invalid reasons for editing this page. Thank you and have fun on the wiki!
Community content is available under
CC-BY-SA
unless otherwise noted.