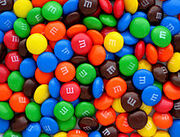 Workers
Customers

This list is incomplete. Please help by adding the correct information to finish this list. Once the list is complete, please remove this template.
Closers
Bold means that the character is new
JK55556 (Day 2)
Jotha (Day 3)
Picchato (Day 4)
Kenkio (Day 5)
Greedie (Day 6)
Duda (Day 7)
Mojo Jojo (First holiday appeared; Day 8)
Locals
Bold means closer
Holidays
Bold means that the character is unlocked with a holiday, while the italic-bold  that is the new holiday
Ingredients
Lollipops
Types
Shakers
Ranks
Stickers
Specials
Community content is available under
CC-BY-SA
unless otherwise noted.