"Meet the Contestants" is the first episode of Flipverse in Reverse: Luau Madness. It was premiered in October 6 2018.
| Trilogy | |
| --- | --- |
| Next Episode: | Meet 'Em II |
"Postcard" and Interviews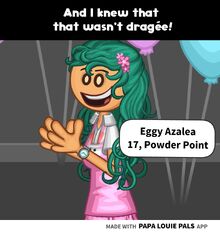 Deniecent: "Do you realy enjoy hiding eggs?"
Eggy: "Prespectively, yes."
Deniecent: "What do you mean?"
Eggy: "When Vinhere and Sallymburgh are away."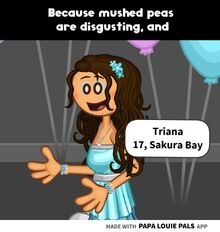 Deniecent: "Why was the soup so bad?"
Triana: "Because mushed peas are disgusting, and disgusting is not enjoyable."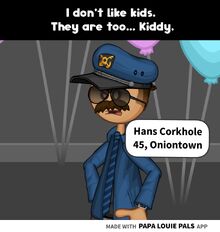 Hans: "I don't like kids. They are too... Kiddy."
Zoey: "Wow. Exotic."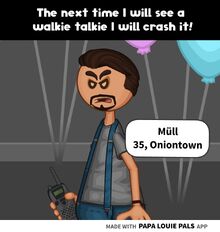 Müll: "Last year 2 kids stole my Walkie Talkie and speaked to the sheriff. They called Vinhere and Sallyburgh."
Deniecent: "Realy? Hans talked with us about this and Eggy about Vinhere and Sallyburgh."
Müll: "I swear to you - The next time I will see a walkie talkie I will Crash it!
Deniecent: "Squeez your hand man!"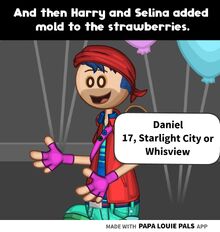 Deniecent: "Is that true that you order Pitaya (Dragonfruit) on Papa's Bakeria because your skateboard is pink?"
Daniel: "Yes, but of course not just!"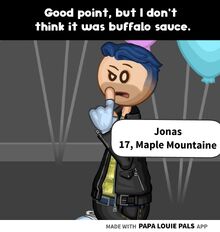 Deniecent: "You said that the buffalo wings were -1.4 ⋆, Aka the highest Ranking."
Jonas: "True, and Good Point, but I don't think it was buffalo sauce. Maybe Truffle Cream? I hate mushrooms!"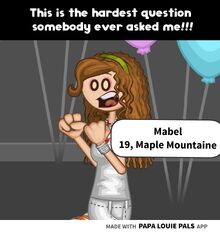 Deniecent: "So do you rather Thanksgiving or Maple Mornings?"
Mabel: "This is the hardest question somebody ever asked me!!!"
Deniecent" "Whoopsy..."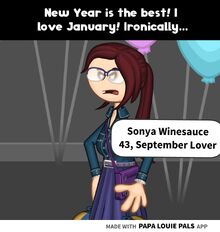 Deniecent: "You live in September Lovers. Do you like New Year that much?"
Sonya: "New Year is the best! I love January! Ironicalloy..."
Zoey: "She's right! ~ Ironically!"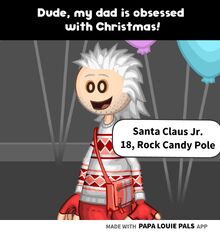 Deniecent: "I would describe your relationship with your dad as Santasism. Why would you convert to this "Religion"?"
Santa Claus Jr: "Dude, my dad is obsessed with Christmas!"
Deniecent: "Yeah, expectedly."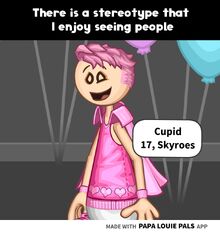 Deniecent: "Do you actually enjoy watching people kissing after you shoot them?"
Cupid: "That is a very uncomfortable question,.."
Deniecent: "Oh sorry you don't have to answer!"
Cupid: "Oh no that's fine! So, There is a stereotype that I enjoy seeing people kissing in Valentinte's Day. It's just a steretype I do not enjoy that."
Community content is available under
CC-BY-SA
unless otherwise noted.