WHAT?! SOMEONE COPIED ME???!!!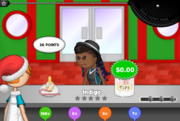 The creator of this character, AnimatronixXD, claims full ownership for their characters. Please do not edit this page without their permission or unless you have a good reason to. Thank you.
Iris is a female customer created by AnimatronixXD.
Hometown: N/A
Loves: N/A
Hates: N/A
Occupation: N/A
In construction...