Beef (also known as Ground Beef) is one of the pourable meats in Papa's Nachoria. It is unlocked with Oggy on Rank 34.
Beef is a standard meat the customers can order in Papa's Curry Mia!. It is available at the start of the game.
Ground Beef is a standard topping in Papa's Pizzeria GOLD. It is unlocked on Rank 10, with Greg.
Customers who order this
Edit

This list is incomplete. Please help by adding the correct information to finish this list. Once the list is complete, please remove this template.
Curry Mia!
Edit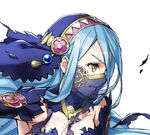 This list is incomplete and or has not enough information. Please remove this template when the information or more information has been added.